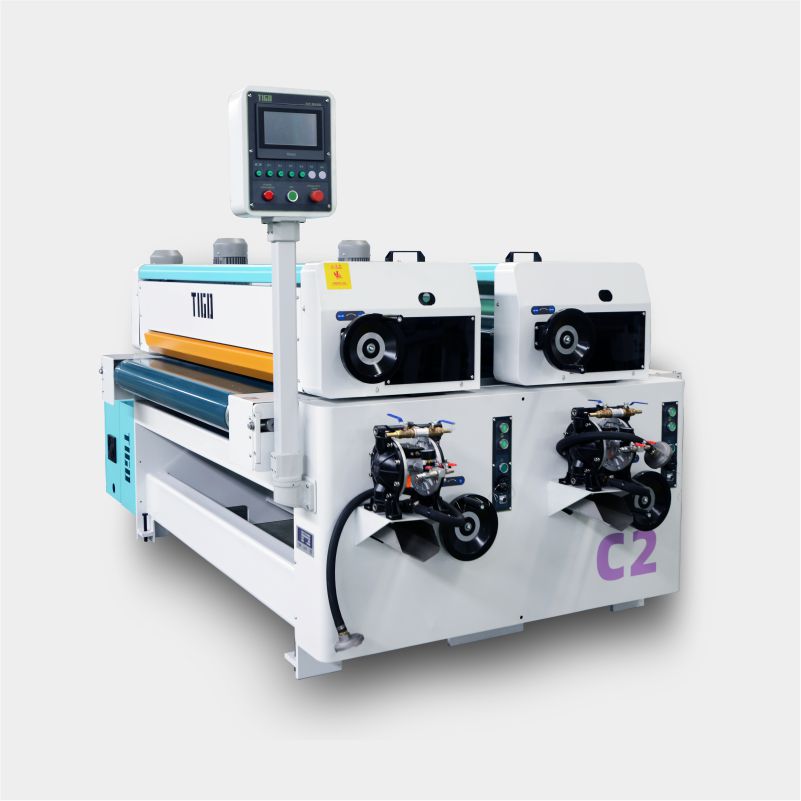 Double Roll Coating Machine
C2-1300
---
TIGO C2 High Precision Double Roll Coating Machine is one of the leading double Roll Coating Machines, equipped with high precision imported Siemens motor, imported high-grade cots, while ensuring the quality of painting, better than manual coating effect, to bring you a real future coating experience.
Detail
---
Effective Machining Width
1300mm
Effective Processing Thickness
900mm
Minimum Processing Length
300mm
Conveying Speed
5-15m/min
Size of Machine
1700*2750*1720mm
Characteristic
---
International First-Line Brand Supply Chain
---
All the motors adopt Siemens high-performance aluminium shell motor, which brings more smooth and stable driving force. Cots and even distribution wheels adopt direct drive mode, with direct torque, high efficiency and high disassembly.
---
Simple operation and friendly interface
---
With E-Control visual intelligent operating system, it is easy to operate, quick to use, and optionally equipped with high-precision digital control system, making work a pleasure.
---
---
High-grade cots are smooth and silky
---
The core component of the roll coating machine is the cots. We use all kinds of high-grade cots, high gloss finish, high hardness uniform rollers, double reducers to adjust the gap, and fine control of coating quantity.
---
---